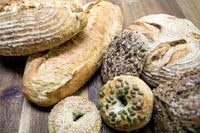 Order Online
Orders are available for both Home Delivery and Pickup everyday.  Orders must be placed by 11am the day before so we can add them to our baking schedule.
Free Home delivery orders must be $30 or more.  Please select a mixture to make the shopping cart $30 or more, and select Local Delivery. Orders will be delivered between 5am to 10am normally, Christchurch only.
Pickup orders can be from either our shop in Ferrymead or cafe in Victoria St.
Please contact us to help with ordering if needed.
Order Now
Select from the following
Vic's Bakehouse
We are a small artisan bread bakery located in Ferrymead, Christchurch, New Zealand. We are committed to baking high quality bread using traditional bread-making techniques, such as allowing time for the doughs to ferment naturally with minimal yeast and hand moulding all bread.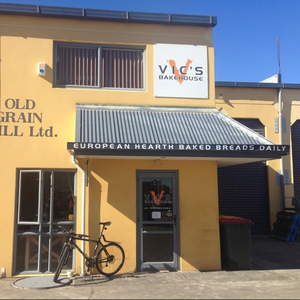 Our Location
Tucked away in Ferrymead, Christchurch, our bakehouse holds eight ovens to bake our authentic range of artisan traditional breads and pastries.
Shop Hours: Monday-Friday 8am-3pm, Saturday 8am-2pm, Sunday 8am-12pm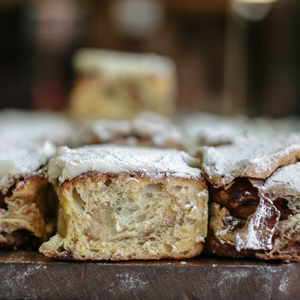 More Than Just Bread
We also bake decadent sweet treats like our famous cinnamon buns and slices, along with scones, filled rolls and more.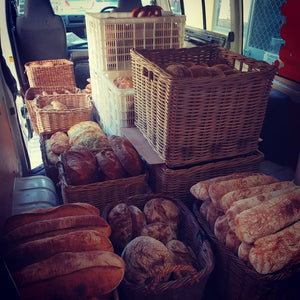 Local Delivery
We offer home delivery service in Christchurch City to the following Post Codes:
8011 8013 8014 8022 8023 8024 8025 8041 8042 8051 8052 8053 8061 8062 8081 8082 8083 7604 7608 7672 7674 7676
Rye, organic sourdough and seeded wholegrain all delicious

Grace Ryan
Best bread in Christchurch!

Claudia Beer
The most amazing cinnamon bun, fantastic range of breads.

Tina Berryman-Kamp